A Conspiracy of Singing
Breath in time accompanied by tone
Otherwise known as singing
But so much more
The breath of multiples
Finding one another in time
Achieving common resonances
Discovering the binding-togetherness
For breath is spirit
And time is moments shared
And tone is wavelengths realized
"There's something to be said for unison."
And then there's harmony
When different-ness multiplies beauty
Why can't we get that?
So afraid we are
Of deeply-felt things
That we refuse to discover the chordal complexity
Of our own humanity
"Breathe with"
Con-spire
We need a conspiracy of singing
Undermining the stuck places–
spirare weaving sneaky-deepness
Into surface caverns of our own construction
Return to the Circle
Listen to the other parts
Sing your part
Support the whole
Save the world
– Marcia McFee, August 23, 2015
I spent the last 7 days with Bobby McFerrin and his teaching staff of vocalists.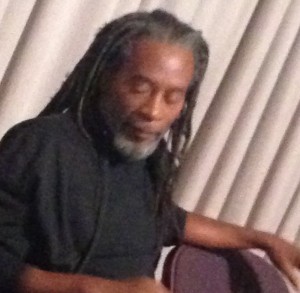 I spent the last 7 days singing improvised parts and sounds and words and movement and vocal percussion with over 100 people.
I spent the last 7 days healing my worn soul and being fed and drinking from the well of spirit.
I spent the last 7 days ruminating about my work and the church–sometimes with elation and sometimes with despair (don't we all?)
I spent the last 7 days thanking God for this life and for all those whose proximal improvisation has goaded me into more fullness.
Murray Louis, Alwin Nikolais, Cynthia Winton-Henry, Phil Porter, Wing-It, Pat Schneider, Mickey Hart, Arthur Hull, Bobby McFerrin, Dave Brubeck
Thank you Thank you Thank you.