Christmas Out of the Box
When I was growing up in the First United Methodist Church of Adrian, Missouri, we had a live nativity scene every year. Our church was situated on Main Street in this small rural community. People could drive by (often several times) to see who was Joseph and Mary or whose kids were playing shepherds and angels this year. So it has always been a love of mine to dream of ways to include folks who may not have a church home as spiritual community but are drawn at this time of year to some way of touching the real reason for the season. I've written an article with four ideas that might feel inviting to anyone, no matter their comfort level with "church."  CLICK HERE to download.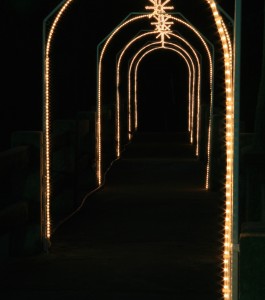 Journey to the Manger: Labyrinth, Spiral or Path – create a journey with stations that tell the story but also call us to contemplate our own stories
Away in a Manger: A Creche Collection – create a "museum" tour of church member's creche (nativity scene) collections
Living Advent Wreath: Countdown to Christmas – create a home ritual for folks to experience, take home, or give to non-church members
Night at the Improv: Christmas Eve Characters – how to make visitors to your Christmas Eve family service feel like they are truly a part!
This article was originally written for Net Results Magazine. Visit them at www.netresults.org.
BONUS!
You'll also download a New Year's idea for a party that is fun and deeply meaningful AND a Communion Prayer for the New Year!
CLICK HERE to download.
May your Holy-Day season be full and deep!
Peace & Passion,
Dr. Marcia McFee
For worship resources all year long join the Worship Design Studio at www.worshipdesignstudio.com!