Creative Ideas for Worship: Pentecost Edition!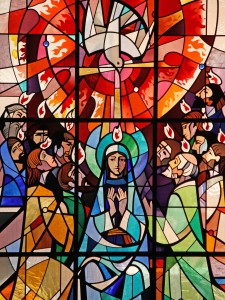 Download a Pentecost poem at the end of this blog (and a guide for how to write your own)!
Pentecost is our day to celebrate the "birthday" of the Church. The following scripture passage is often used on Pentecost to tell the story of how Jesus' disciples were urged to continue his ministry:
When the day of Pentecost came, they were all together in one place. Suddenly a sound like the blowing of a violent wind came from heaven and filled the whole house where they were sitting. They saw what seemed to be tongues of fire that separated and came to rest on each of them. All of them were filled with the Holy Spirit and began to speak in other tongues as the Spirit enabled them. . . . (Acts 2:1-4, NIV)
We can draw lots of rich symbolism from this passage: the community gathered together, a violent wind from heaven, tongues of fire…all these can inform your visual arts and projected media on Pentecost. For dramatic arts, what about giving out feathers to represent the Holy Spirit like a dove? or tea lights to echo the tongues of fire? There is also lots of music that reflects on "holy fire" and the movement of the Holy Spirit.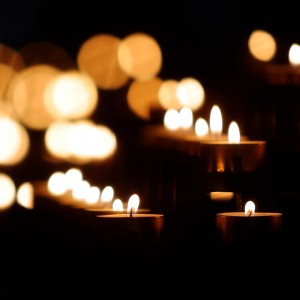 We have lots of ideas for visuals on our Pentecost Pinterest board. You could create some in-house visuals based on many of the art installations we've collected on that page, or use them to inspire projects of your own! An active, participatory art project would be a great way to celebrate coming together as a community.
For a verbal arts idea, you could consider creating a spontaneous "finish the sentence" litany with your worship participants such as: "I feel the Spirit move when ________."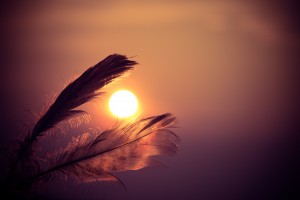 For another media arts idea, have people take digital photos of things ahead of time that remind them of the Spirit alive in creation/people and show these photos during a song or anthem on projected media if you have it (and if you don't, consider this an occasion to try some projection).
For Worship Design Studio members, many of our worship series have ideas for Pentecost at the end of our Easter season series podcasts/transcripts (for example, see the ideas for the Pentecost Frame towards the end of the Series Resources for "Draw the Circle Wide"). You can also log into your account to look through some of our Easter series and gather some ideas from the Pentecost Frames to inspire your creativity.
Interested in getting access to ideas 24/7 for a whole year? Find out more about a Worship Design Studio subscription at www.worshipdesignstudio.com/wds.