Drum roll… NEW BOOK COMING SOON!
I am so pleased…. (ahem)…. I am so excited… (nope, that's not it either)… I am OVERJOYED (yes, that's it!) to announce that my new book will be available very soon. For years I have been waiting to give myself a "sabbatical" so I could finally get the research and teaching I've been doing for a long while out to a wider audience.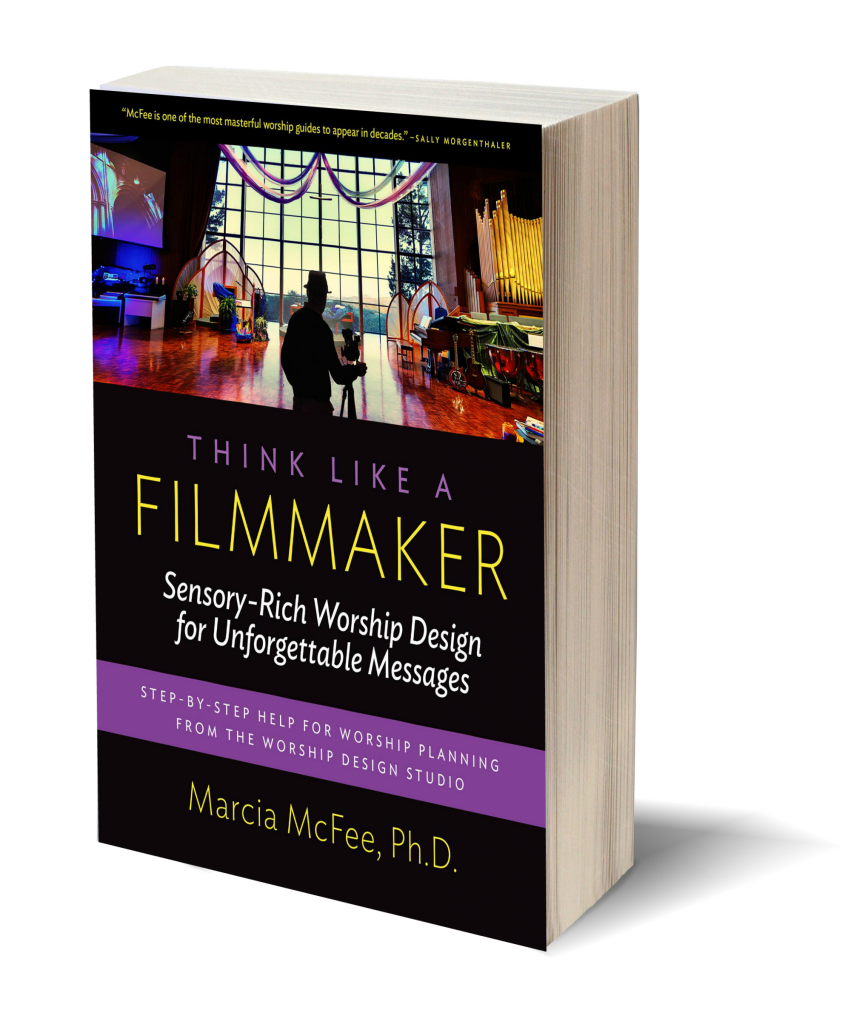 The book is titled Think Like a Filmmaker: Sensory-Rich Worship Design for Unforgettable Messages and is a step-by-step guide to worship planning that follows my mantra: "plan together and plan ahead."
Sign up to be notified when it is available!
Get a Sneak Peek of the Table of Contents!
You may have been in a workshop with me as I've been teaching about this over the last several years. Well, the book expands on this teaching exponentially. And I've had a wonderful time putting it together!
A few years ago I asked myself this question: "Who are the most powerful storytellers of our day?" Filmmakers came easily to mind. And so I set about studying filmmaking techniques and process to see if we, as worship designers, could learn something about bringing the Greatest-Story-Ever-Told alive in worship. What I have found has been incredibly helpful to me and I know it will be for you as well. But don't just take my word for it! I am humbled and honored by the words of many people who have previewed the book…
Marcia McFee has written an amazing "A-ha!" book on worship that will introduce you to new approaches and fresh ways of thinking about worship design. Worship artists will not want to let it out of arms' reach.  – Leonard Sweet, best-selling author, professor 
Marcia McFee's use of the filmmaker model for the exploration of sensory-rich worship is a treasure of discourse, concepts, vocabulary, processes, exercises, procedures, illustrations, and online resources… The sustained excellence of this volume is simply mind-blowing. – Tex Sample, best-selling author and professor emeritus
Worship is grand Story enacted, not just told… McFee gets all this deep in her bones, and her book is brilliant because of it. Clearly, she is one of the most masterful worship guides to appear in decades. – Sally Morgenthaler, author of Worship Evangelism
There is no prescriptive form for how we all should worship and what we should  do in a worship event. Marcia describes a stimulating creative process that we can all relate to. Best of all she describes a process for teams to collaborate across disciplines and skillsets. Any worship curator will find the worship events they design significantly enhanced with the practical help Marcia offers. – Mark Pierson, pastor, speaker, worship curator, author of The Art of Curating Worship
One of the things I am most excited about is the bonus material the book has as an accompaniment. Throughout, I refer readers to the book's website for video examples and photos of what I am talking about. It is so much more than a book!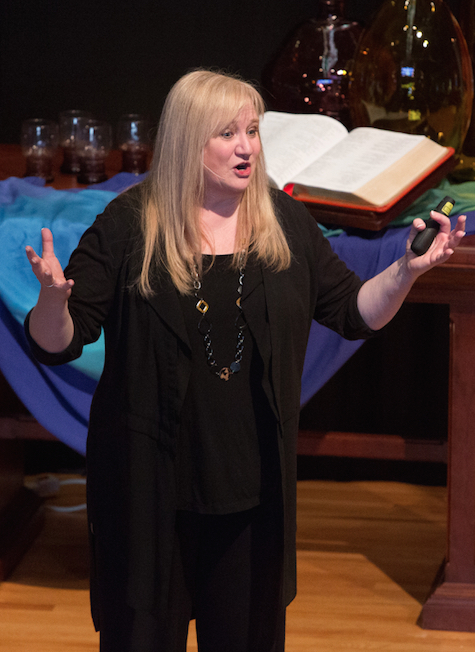 AND I am in the midst, right now, of filming live workshops that will become available as a training curriculum along with the book as well.
So… sign up HERE to be notified when the book "hits the shelves" in a little over a month! And spread the word!
For those of you who know me… as I say on the ski slopes, "Woo Hoo!"
Peace & Passion,
Dr. Marcia McFee
Creator and Visionary of the Worship Design Studio