Entering the Passion of Jesus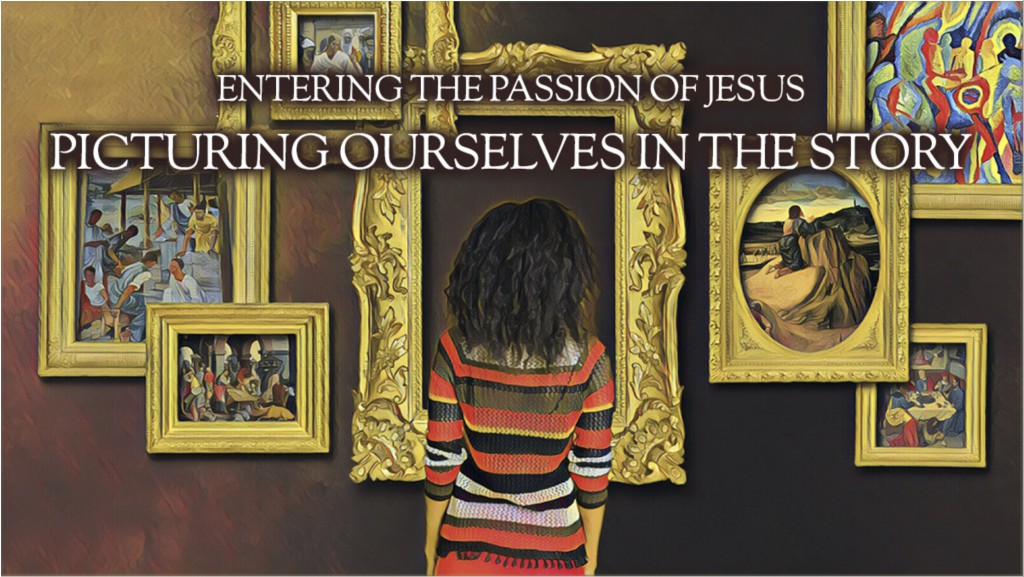 Picture this: a crowd. A parade. Palm branches waving. A man enters the city gates riding on a donkey, embodying a symbol of peace that causes major political uproar.
To the people of Jerusalem in Jesus' day, this moment must have felt like the beginning of something. Some people already saw Jesus as a messiah, as the messiah, but perhaps were surprised by his nonviolent approach to dismantling Caesar's oppressive regime. Some people saw Jesus as a trouble-maker, upsetting the status quo and challenging religious leaders to think differently about traditions that had been in place for many generations. Still others saw Jesus as a threat to be eradicated.
We are getting ready once more to stand at the city gates, joining in the parade of witnesses of Jesus' last week on earth. We begin in the middle of the action, already knowing how the end will turn out. But this year, let's take a moment to zoom in closely to the action. If we picture ourselves somewhere in the story, what can we see, hear, touch, smell, taste, and feel?
My new fully-scripted Lent series explores the events of Holy Week throughout the entire season of Lent. We begin with the Palm Sunday parade on the first week of Lent, then spend each week afterward exploring a different scene from the last week of Jesus' mortal life. Based on the book Entering the Passion of Jesus: A Beginner's Guide to Holy Week by Amy-Jill Levine, this series draws us deeper into the Passion narrative and challenges us to see the story from new perspectives. The scripts for each week include monologues that dramatize paintings of the Passion story chosen from the Art in the Christian Tradition project by Vanderbilt Divinity Library.
See the Scriptures and Synopses and an Overview of the series at www.worshipdesignstudio.com/passion. My prayers are with you for a meaningful and memorable Lent season.