Exciting News: Marcia McFee is coming to SFTS!
Friends, I am so thrilled to announce that the Worship Design Studio has just moved to San Anselmo! I will be in residence at the San Francisco Theological Seminary for the 2017-2018 academic year, teaching as a Ford Fellow (see the announcement from SFTS HERE). This fellowship allows me to continue my freelance work on the road and in retreats, while also having a home base at SFTS for the year, and to contribute to their program in my work with students, faculty, and classes.

As part of this exciting news, Worship Design Studio will officially be a partner with the Center for Innovation in Ministry, an expression of SFTS' commitment to remaining on the growing edge of the ever-changing spiritual, social, and economic challenges facing society. I will be working on creating worship series to accompany the principles of the Living Lectionary: Christian Love of God, Love of Neighbor, Love of Self and helping to introduce WDS churches to the resources of This We Affirm, a resource hub that will include not only worship, but also resources for mission, education, social justice, and collaboration with non-profit entities working to make the world a better place.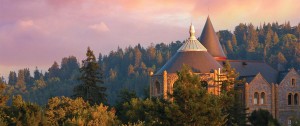 This partnership is a natural extension to my participation with the Center from its inception, inauguration, and my leadership of one of its first sponsored events. It will be exciting to work with Director, Rev. Floyd Thompkins who has a powerful vision for the future of the Center. Other creative minds that I have enjoyed before, and look forward to working with again, are President Jim McDonald and Dean Jana Childers, a fellow believer and author in the importance of strong leadership skills in preaching and worship.
If you are interested in a great opportunity for continuing worship education, consider auditing my online course that I will be teaching in the Fall. For those of you in the San Francisco Bay Area, you may also audit the live in-person course. Both are titled, "Vital Worship for the 21st Century." Auditing at SFTS is only $260 for a class — an amazing rate! Learn more about this opportunity on the auditor application HERE. If the online option sounds like a right fit for you, visit the Online Courses page HERE and check out the course syllabus HERE.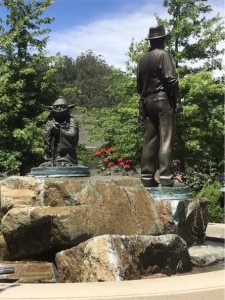 San Francisco Theological Seminary is located in San Anselmo, the home of George Lucas. These statues in Imagination Park of Yoda and Indiana Jones sit on the place where Lucas created these characters. Lucas can often be spotted at his favorite breakfast place. Maybe I'll get to talk with him about Think Like a Filmmaker: Sensory-Rich Worship Design for Unforgettable Messages! Indeed these two characters embody wisdom and adventure — necessary for imagination and creativity in any field but perhaps especially as we seek to create good in this world through passionate worship!
Watch the announcement video HERE! We shot this on the campus of SFTS with a drone!