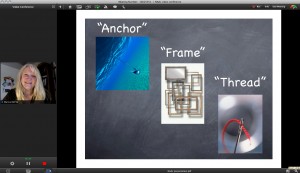 Welcome to coaching by Dr. Marcia McFee in the Worship Design Studio!  All webinars are one hour or less. The following webinars are FREE and OPEN to anyone except for the last one listed in the webinar menu at the bottom of this page which is a continuing education program for WDS subscribers only. Find out more about subscribing at worshipdesignstudio.com.
Links to log into a webinar are posted here at least the day before the webinar. We use Fuzebox video conferencing software that works on any platform. You will be asked to download the application but it is easy and takes only a minute to do it. You can tune in on any mobile device as well. The webinar is available to log onto 15 minutes before start time.
RECOMMENDED! For a basic look at navigating the Worship Design Studio, watch the recording of our intro webinar with Marcia at:  http://youtu.be/eLDw_MvNgj0 Then join us for one of our Thursday weekly live tech tour webinars to ask questions and get insight to various parts of the technology.
NEXT WEBINARS:
Thursday, June 5, 1pm (PST), 4pm (EST) WS Intro and Tech Tour  with Marcia – OPEN and FREE to ALL
Meeting URL
http://fuze.me/18256963
Choose the internet audio option to listen via your computer  (we recommend you use headphones for an optimum experience)
or call in on your phone at:  +1 (201)479-4595
Meeting Number:  18256963
(Go to Marcia's YouTube channel to see past recorded free webinars!)
THE MENU OF WEBINARS
Weekly WDS Intro, Tech Tour, Open Forum  - Thursday's at 1pm (PST), 4pm (EST)
If you want to see what the Worship Design Studio is all about, or have a tech question, or want to feel more in touch with the technology we use in the Worship Design Studio, this is the webinar for you. If you want to brainstorm about a series, talk about a worship question or problem, sign into the webinar and have a personal chat with Dr. Marcia!
Team Training Tips with Marcia –  Next Session TBA

Need a jump-start with getting your team on board (or just GETTING a team)? Want to know the best practices that Marcia has collected from working with LOTS of worship teams over 20 years? Need to grease the wheels of your teamwork and preparation? Come on your own or get the whole team on one of these quarterly live on-line sessions with Marcia!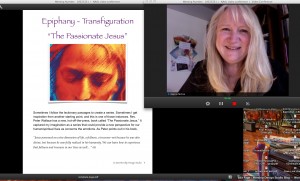 "Here It Comes Again!" Prep for the Seasons with Marcia – all dates Tuesdays at 4pm (PST), 7pm (EST) unless otherwise noted below…

These liturgical seasons roll around EVERY year! Jump on a webinar with Marcia to get geared up for each season in enough time to choose from WDS thematic ideas (see an excerpt from one of these at http://www.youtube.com/watch?v=D9Rex8GwFa4) :
2014
January 9 – Lent
February 11 – Holy Week
February 18 – Easter Season
Free to SUBSCRIBERS-ONLY Monthly Continuing Education with Marcia – all dates Tuesdays at 10am (PST), 1pm (EST) unless otherwise noted below… 

These monthly in-depth educational sessions with Marcia for current-subscribers-only are a wonderful way to deepen your understanding of worship and heighten your skills. If you are a member, watch your e-mail for log-in information! This six-month cycle may be completed for 3 CEU credits (requires a $50 processing fee).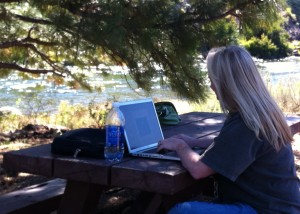 2014
January 9 – Session 1

February 11 – Session 2
March 18 – Session 3
April 15 – Session 4
May 27 – Session 5
June 17 – Session 6